Lily's 3 Days Chongqing & Wulong Karst Landscape Tour
Departure Date

2019-10

Travel Length

3 Days

Travel Theme

Nature, Friends

Group Size

2

Travel Route

Chengdu - Chongqing - Wulong - Chongqing - Chengdu

Highlights

Chongqing, Wulong Karst Landscape, Furong Cave…

Story Tags

#Chongqing#Wulong Karst Landscape #Furong Cave #Three Natural Bridges #Longshuixia Gap
I have spent 4 years in Chongqing, a beautiful mountain city with delicious food along Yangtze River. Chongqing is also famous as one of Four Furnaces in China, because of its hot weather in China. In October, 2019, I went back to this city for a short visit with my friend. It is a wonderful tour with lots of beauty to see and lots of good food to try.
Day 1: High Speed Train to Chongqing from Chengdu, Delicious Hotpot Meal & Stunning Chongqing Night View
After about 2-hour high speed driving from Chengdu, I arrived in the city and head for hotel in downtown. It was a short visit so I did not carry a heavy luggage. Another reason was that walking with a heavy luggage is not easy in the city's peculiar "8-dimensional" mountainous landform and complicated interlaced roads and bridges. Porters still work in this city, which are not usually seen in other cities.
The first thing for my Chongqing tour was to eat a delicious hotpot with my friend. I love delicious spicy hotpot with my friends. We ordered as much as food we could and gossiped about school time. I felt I was fully satisfied and could return to Chengdu without any regret.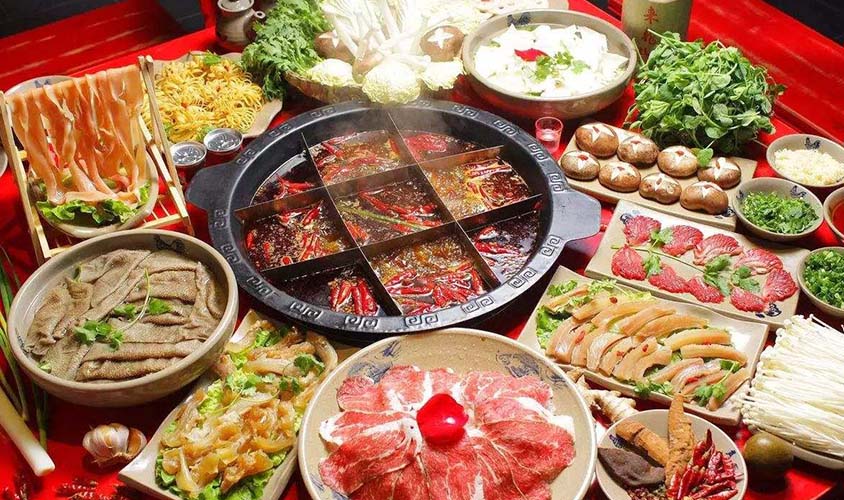 Chongqing Hotpot
A leisurely walk is highly recommended in the city. I was amazed by its night view each time I walked along riverside, though I spent 4 years in the city. Chongqing, reputed as the "Little Hong Kong", boasts one of the best city nightscapes. Shining neon is decorated on the multi-layered urban system and complicated interlaced roads and bridges. Yangtze River flows peacefully under these shining skyscrapers. I felt so refreshed when wind blew from Yangtze River. All tiredness was gone that day.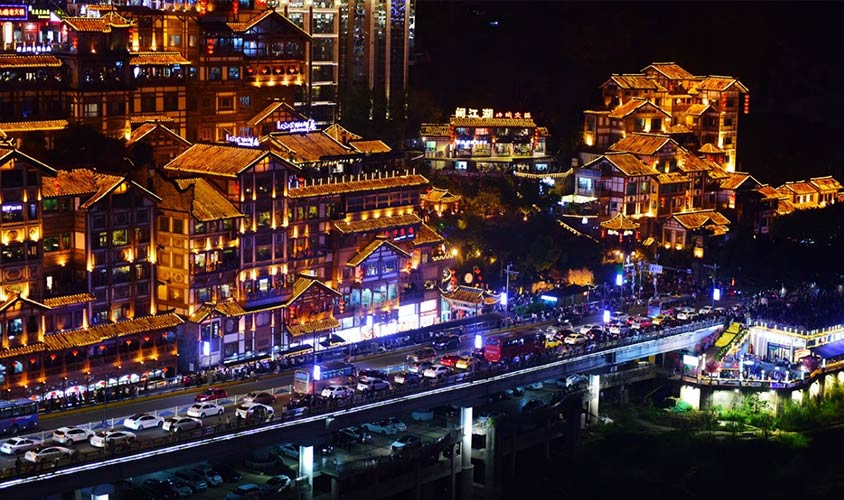 Hongya Cave Night View in Chongqing
Day 2: Normal Train to Wulong & Wulong Karst Landscape Tour
I got up earlier in morning of the second day to catch a normal green train to Three Natural Bridges in Wulong. Three Natural Bridges are actually composed of Tianlong Bridge, Qinglong Bridge and Heilong Bridge, which are all natural bridges lying from north to south, connecting the mountains at the two sides. I knew this area due to the film Curse of the Golden Flower. Actors were fighting among these huge mountains. The fighting scene was so cool that I decided to pay a visit here one day. A huge rock looks like a monkey, and another looks like an eagle. A cave with its reflection on pond looks like a huge blade. Lush trees grow on mountain, bird chirping in them. Walking through a short tunnel, I heard the dripping of water. My friend laughed at me that I always looked back after passing each bridge. Every time I looked back, I found a better scene.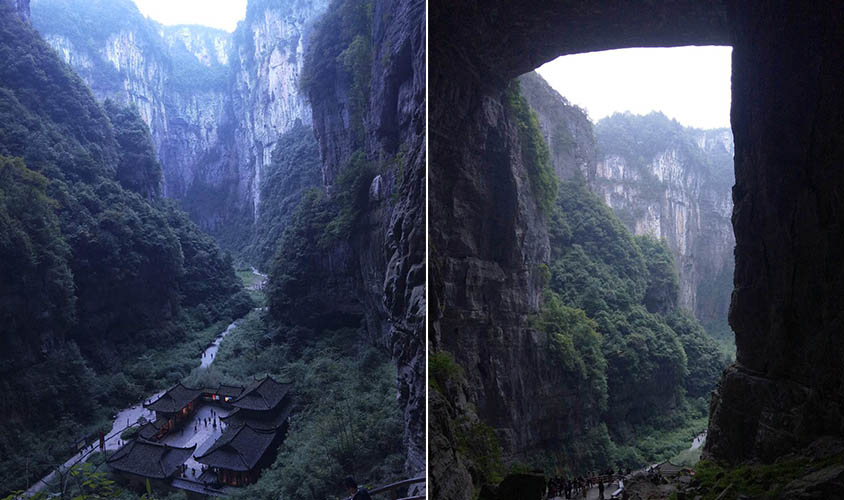 Three Natural Bridges Scenic Area in Wulong, Chongqing
After the nice hiking, I was expecting our next destination - Longshuixia Gap. The gap was formed due to the orogeny tens of millions years ago, an important part of Wulong Karst Landform. The whole hiking length is about 2km. Hiking is not difficult in the gap. But at the beginning I walked to the bottom from mountain top. In rainy day, keeping walking down made my leg trembling. The whole walking made me a little tired and we had a short break when reaching at the bottom. The gorge is very magnificent. In the narrow part, light came through lush grass, casting beautiful light and shadow. Stream falls down from the gap of mountains. I felt cool walking through these water curtains. We met fewer crowds than before, so we had much more private time to enjoy, chat and rest from time to time. That night I had a good mutton dinner to treat myself for one day hiking.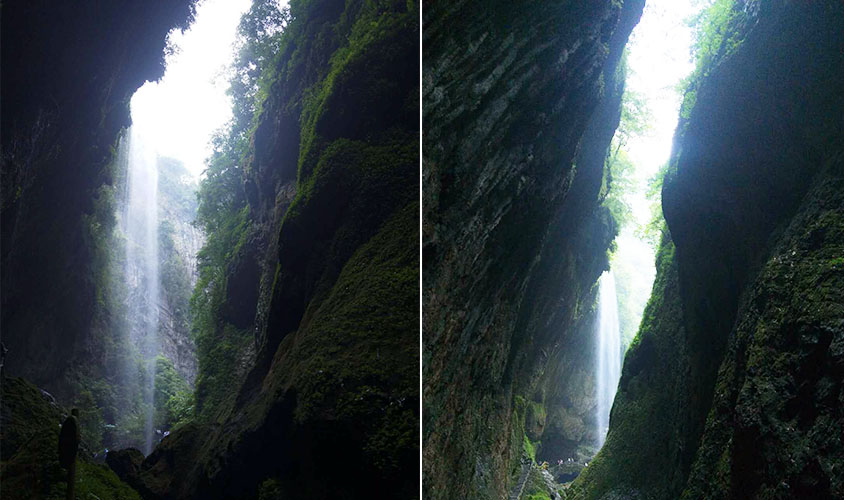 Longshuixia Gap in Wulong, Chongqing
Day 3: Furong Cave Tour & Return Back to Chengdu
It was rainy on the third day. Luckily I was going to pay a visit to Furong Cave. It is a large-scale limestone cave and located next to Furong River in Jiangkou Town of Wulong County. I took a bus down to county and take another bus to the Cave. I had visited many caves before but the cave was still worth visiting.
There are over 70 kinds of karst sediments in the Furong Cave, and it's reputed as a splendid underground art palace and science museum for caves. The most magnificent part of Furong Cave is the "Splendid Hall", which covers an area of 11,000 m2. Besides that, there are 15-m wide and 21-m high rock waterfall, smooth palm-shape stalagmite, numerous helictite and stone flowers, etc. The red coral and fang-shape calcite crystal inside is very precious and stunning. The various shapes and kinds of the stalactites in the cave have recorded the evolution process of history.
Light in Furong Cave is perfect, perhaps a little dim, but causing the right atmosphere for the picture it want to express, whether the night rain on mountain, starry sky, or the moon night. I personally do not like too bright light, because the strong light gives a false beauty and snatches my attention from more details.
Furong Cave in Wulong, Chongqing
After the wonderful walking in Furong Cave, I took a cable car to descend the mountain. Mist haunting in city, I saw city afar and felt very satisfied about the three-day journey.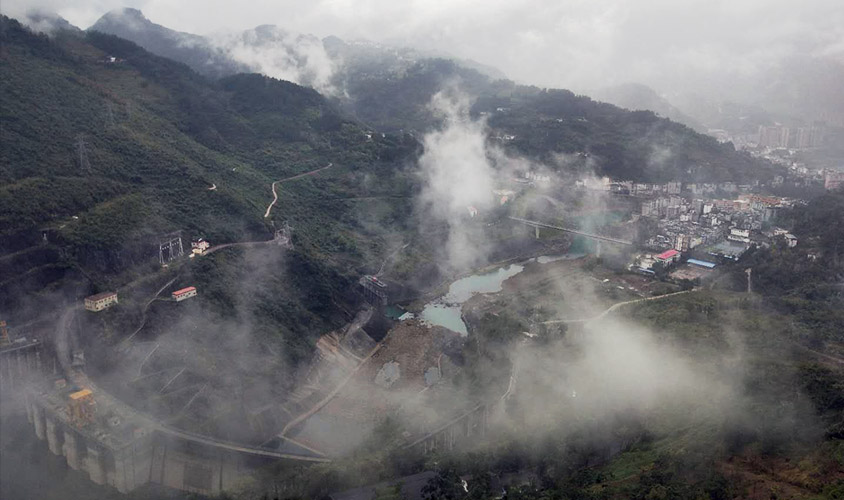 Wulong City
Travel with Me
Hi, I'm Lily. Are you interested in my 3 Days Chongqing & Wulong Karst Landscape Tour? Feel free to contact me, and I will be glad to tell you more stunning stories about the places I have visited. Or, if you want to customize a tour on your own, I'm always ready to help at any time. With my passion, knowledge and understanding of the essence of travel, I promise I will try my best to make the tour memorable and meaningful for you.
Lily

Travel Consultant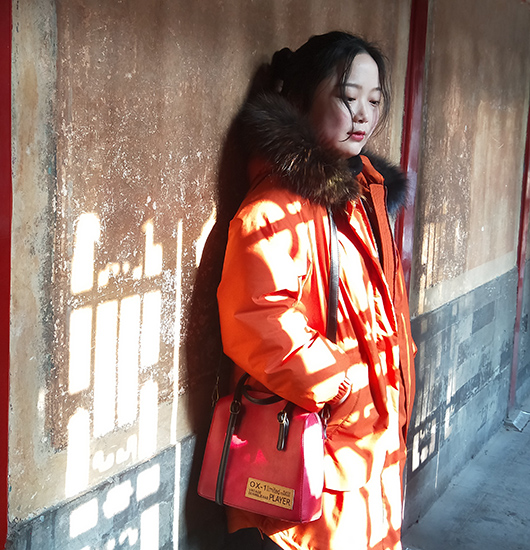 Recommended Tours
Top 3 tours chosen by most customers to explore in the best way. Check the detailed itinerary, or tailor your own trip now with us.
4 Days Chongqing Essence Tour with Yangtze River Cruise

Chongqing / Yangtze Cruise / Yichang
2 Days Chongqing City Tour with Dazu Rock Carvings

Chongqing/Dazu
1 Day Chongqing Short Stay Tour

Chongqing
Have a question? Get answers from our travel experts or guests
Your Question:

Your Name:

Your Email: