Ashley He - Our Professional China Travel Consultant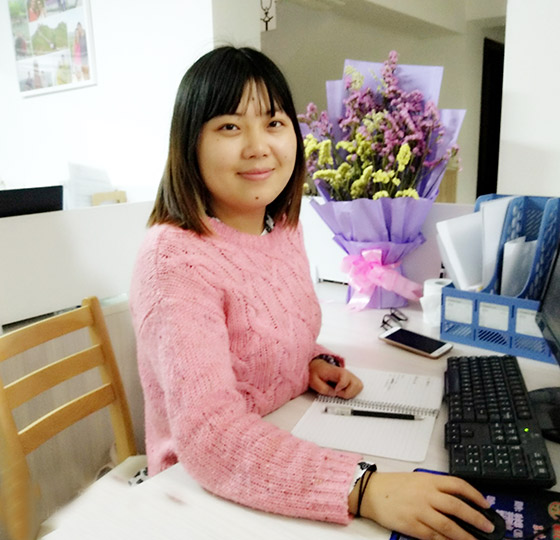 "Hello everyone, this is Ashley from Chengdu Bamboo International Tours.

Travel, in my eyes, is a great way to relax ourselves and broaden our horizon. During our travel, we can forget our work or study, and just enjoy the leisure time. We can see many natural wonders of the world, meet various people, experience different cultures, and taste delicious foods. In every new destination, you can even find a new part of yourself, and this is what I enjoy most from travel.

China is a holy land with colorful traditions and cultures, abundant tourism resources and many different kinds of food. Whatever you're interested in, you could take a once-in-a-life exploration of this beautiful country. As your travel consultant, I will spare no effort to help you design and arrange worry-free and unforgettable journey in China. So come to me and let's go!"
Why not take the advantages of Ashley's travel experience to design an itinerary just for you that suits your budget and interests. Her passion to service you never fades away! Ask her a question about your travel or call her at +86-18720990623.