Main Departure Ports on Yangtze River
From the west upstream area to the east estuary on the Yangtze River, there are three main departure ports for Yangtze cruises, namely Chongqing, Yichang, and Shanghai.
Since there is not only one dock in each city, and no one can know the exact dock number for every ship until ONE or TWO days before sailing, we suggest you to book a private vehicle with us so that you will NOT waste any time and money on finding the way.
Chongqing Port
Chaotianmen, very close to the downtown of Chongqing, is the only port to get aboard in the 'mountain city'. And there are totally 13 docks. Our port map will show you the location of each dock.
Dazu Rock Carvings
Chaotianmen Port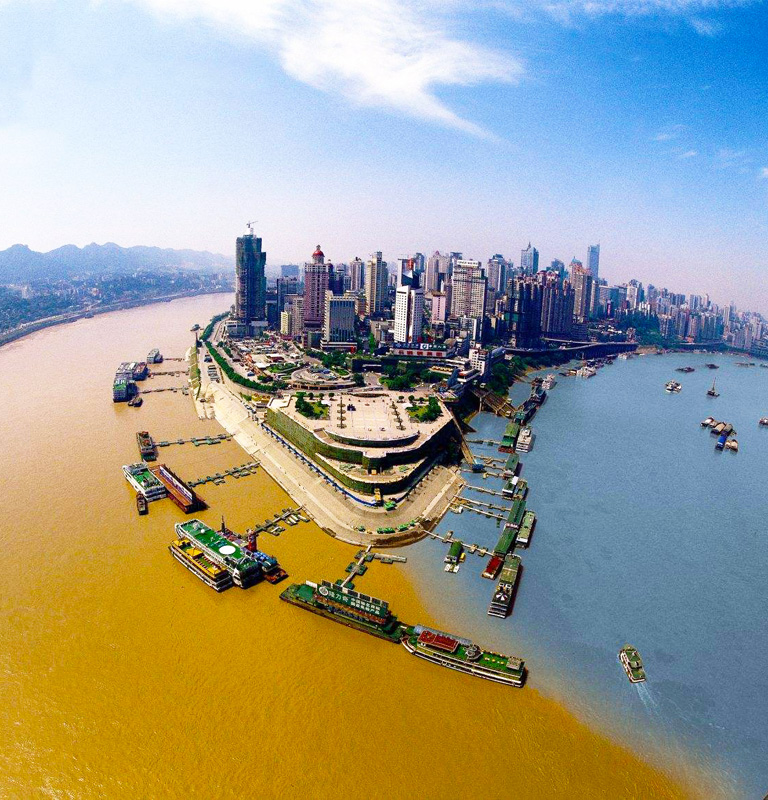 Dazu Rock Carvings, listed as a UNESCO World Heritage Site, are a series of Chinese religious sculptures and carvings, dating back as far as the 7th century A.D. It takes about 2 hours to drive from Chongqing downtown to this amazing culture wonder.
Ciqikou ancient town, located in the Shapingba District, is known as Little Chongqing. On the riverside of Jialing River, it was an important source of china wares and used to be a busy commercial dock in the past. Nowadays it is a wonderful place for you to get close to the past time of Chongqing.
Yichang Port
There are 6 wharfs around Yichang Port, and the New Century Port and the Taohuacun Port are the most important ones for your Yangtze Cruise. Two railway stations and one airport in Yichang make you easy to continue your journey in China. See the map.
Yichang City
Three Gorges Dam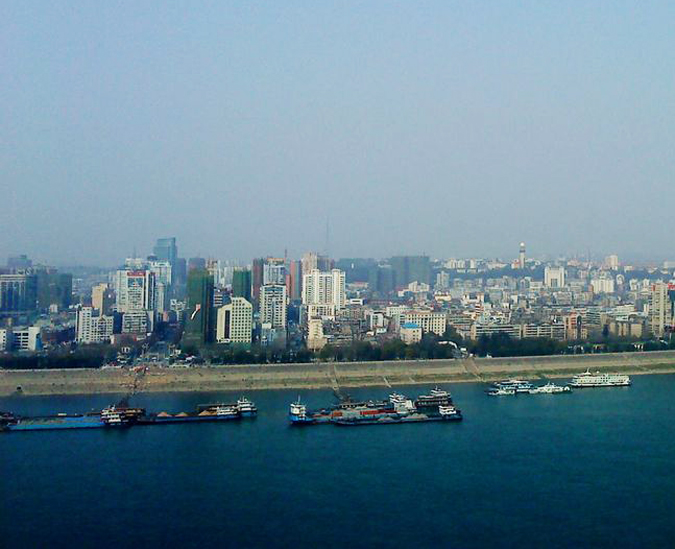 The Three Gorges Dam is located near Yichang prefecture-level city (some 40 km from Yichang central city). It is the world-largest Dam and the most attraction highlight on Yangtze Cruises.
Gezhouba Dam, or Gezhouba Water Control Project, was once the most important dam on the Yangtze River before the Three Gorgers Dam finished. It sits a few kilometers upstream from downtown Yichang.
Shanghai Port
Shanghai, located at the estuary of the Yangtze River, is the third largest port in the world and China's largest seaport. And at the meeting of the Yangtze River estuary and Huangpu River, Shanghai Port Wusong Passenger Transport Center is where you start or end the longest Yangtze Cruise Route.
Pudong New Area
Yu Garden Market
Shanghai is the best place to see the great contrast of east and west, tradition and modern. Our recommended Shanghai city tours can help you understand this city better. You can also start your China Yangtze tour from Shanghai. Let's discover the Oriental Paris yourself.