Our Trip Style & Themes
Designed to ensure an authentic and unforgettable travel experience with China Discovery, our trip styles and themes have broad appeal. That's because they are all about the discovery of the most fmaous sites, unique landscapes, everyday local lifestyle and exotic cultures of China.
Our Trip Style
Affordable & Worry Free Private Escorted Tours!
Over the years, China Discovery has been maintaining one very simple principle: provide all of our travelers with a vacation of a lifetime in China!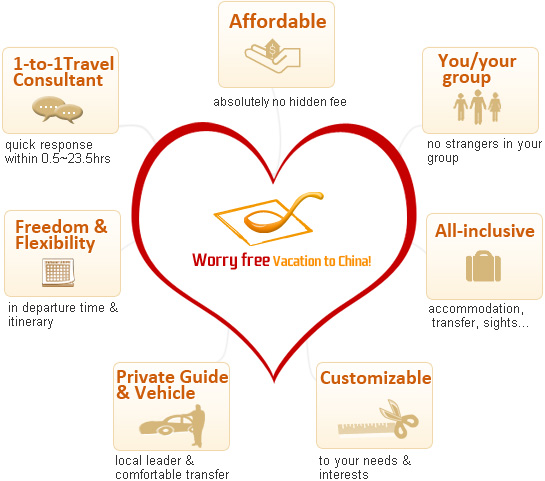 We specialize in custom private tours(solo, family, couples, friends, colleagues, etc.) which offer flexibility, comfort, and peace of mind knowing that we handle all the details.